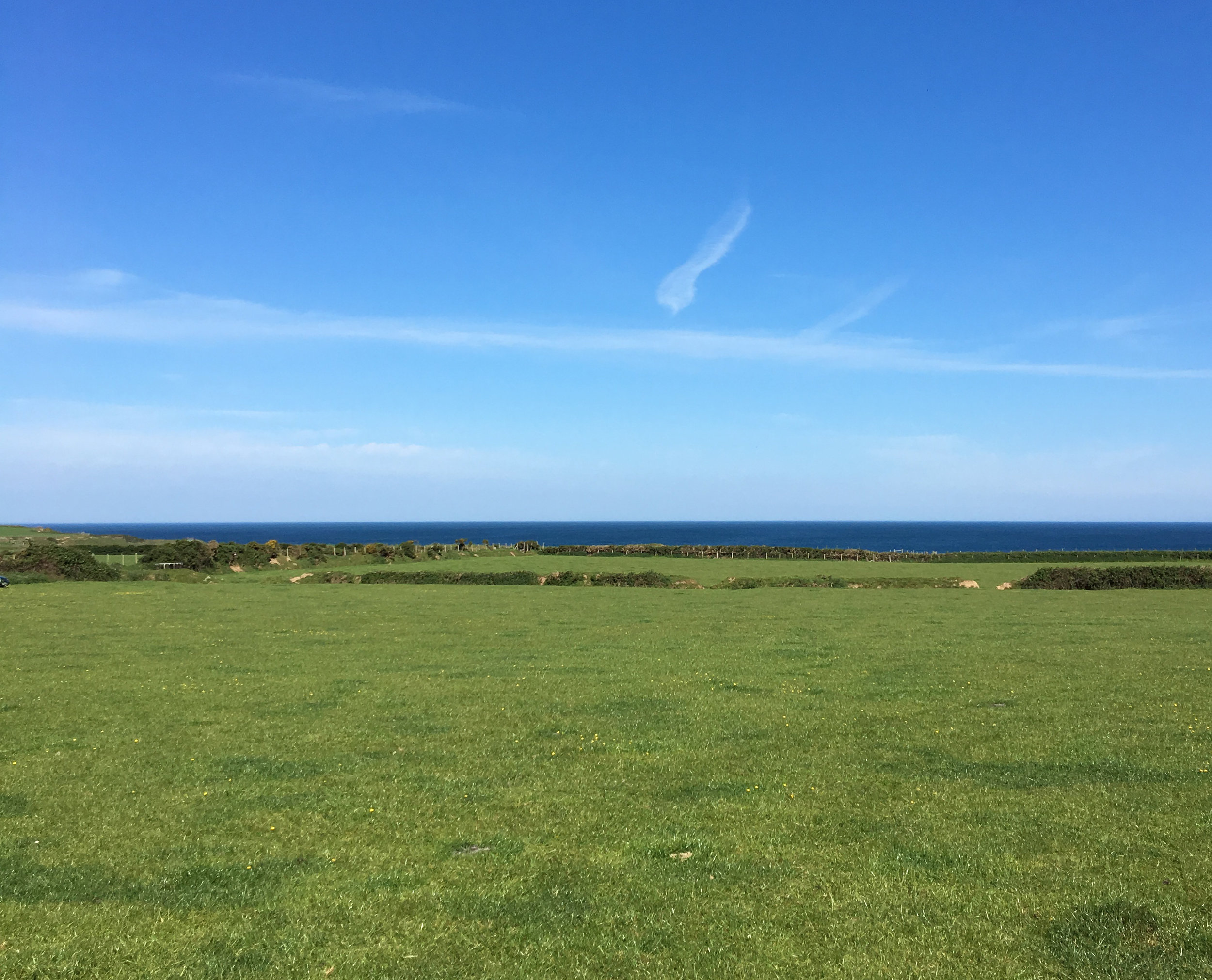 CAMPING & CARAVAN SITE
The perfect place to relax and switch off from the rest of the world.
Located on the Llŷn Peninsula, Towyn Camping and Caravan site is one of those places you'll never want to leave.
FAMILY ONLY CAMPSITE
A fifty minute drive from Bangor and the A55, Towyn is located on the northern coast of the Llŷn Peninsula and a perfect base from which to explore the beautiful beaches and villages of Nefyn, Pwllheli, Abersoch and Aberdaron.
Towyn is a sheep and beef farm, and two hundred yards from the site, there is a long sandy beach, which is perfect for relaxing and building sandcastles. It's possible to walk for miles along the coastal footpath where on a warm Summer's day, seals and dolphins can be seen playing in the bay.
There is a footpath through the farm fields up to the village of Tudweiliog. The shop here sells freshly baked bread and is well stocked with good local produce. Also in the village there is a friendly family pub which serves meals of a high standard.
The old pig sty on the farm has been renovated into shower rooms and toilets.
Phone
01758 770 600
Location
Towyn
Tudweiliog
Pwllheli
Gwynedd
LL53 8PD
FACILITIES
Showers (50p)
Washing Machine
Tumble Drier
Freezer
Wash Room
Power Point for Hairdryers
FFIOEDD 2019
£15.00 PABELL I DDAU BERSON HEB FACHYN TRYDAN
£20.00 PABELL TEULU* HEB FACHYN TRYDAN
£24.00 PABELL TEULU* GYDA BACHYN TRYDAN
£26.00 PABELL FAWR HEB FACHYN TRYDAN
£30.00 PABELL FAWR GYDA BACHYN TRYDAN
£24.00 CARAFAN GYDA TRYDAN
Os am gadw lle, mae croeso ichi gysylltu â ni
drwy e-bost neu drwy ffonio 01758 770 600
Prisiau bob nos.
* Pris i hyd at 2 oedolyn a 3 o blant.
NID ydym yn derbyn archebion grŵp.
FEES 2019
£15.00 TWO MAN TENT WITHOUT hook up
£20.00 FAMILY TENT* WITHOUT hook up
£24.00 FAMILY TENT* WITH hook up
£26.00 LARGE TENT WITHOUT hook up
£30.00 LARGE TENT WITH hook up
£24.00 CARAVAN WITH hook up
If you would like to reserve a space or have any questions,
please contact us via e-mail us or telephone us 01758 770 600
Price is per night.
* Price is based on 2 Adults and 3 Children.
We do NOT accept group bookings.